Get Your Nord VPN account NOW ! claim the discount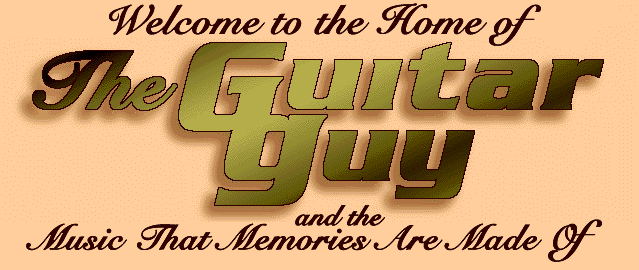 You can use the Songs and Artists buttons on the left to search The Guitarguy's Golden Classics by either artist name or song title — or you can use the Year button to search for songs popularized during a particular year. If you can only remember a fragment of the lyric, but not the title or artist, try the Search button. The Chords button will take you to an extensive chord chart and supplemental information concerning the chords I used in these transcriptions. The Data button will open The Guitarguy's Data File — a listing of more than 3,000 prominent songs in American Popular Music, listed by song title, artist, year popularized and author(s). Clicking New will take you to a summary of what has changed since your last visit.
But if you have a minute, start with the Home button to see what this site is all about, and some important background information for utilizing what you'll find here. Enjoy your stay!
The songs in this collection are my personal arrangements of popular standard songs of the 20th century — mainly from the 1940's, 1950's and 1960's. The charts are in a lyrics and guitar chords format rather than as full guitar tabs, because the intent is to foster improved musicianship and to encourage further improvization, rather than merely to clone existing recordings — and I believe this is better done by providing a base upon which the player can build as he or she chooses, rather than by teaching from mere duplication of what has already been done. All transcriptions on this site are the work of The Guitarguy (unless specifically noted) and are intended for private study, research, or educational purposes only. Individual charts are inspired by and and based upon the recorded versions cited on each, but are not necessarily exact replications of those recorded versions….