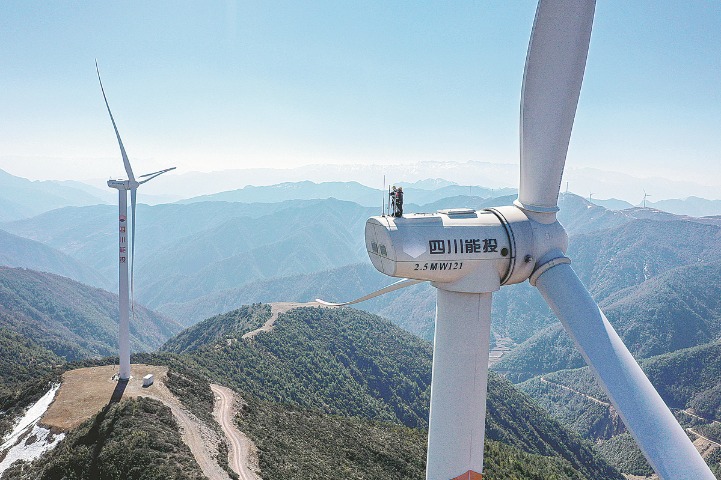 Get Your Nord VPN account NOW ! claim the discount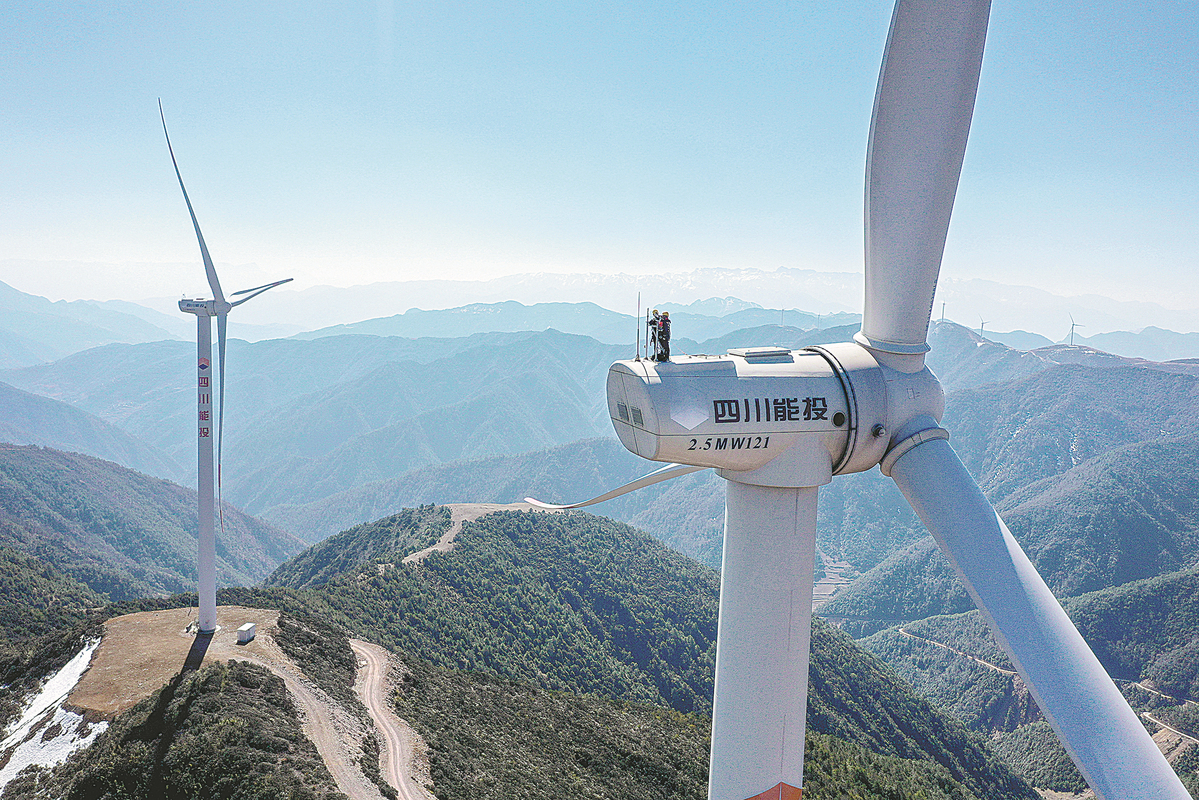 Employees of Sichuan Energy Investment Co Ltd carry out maintenance work on a turbine at a wind farm in Liangshan Yi autonomous prefecture, Sichuan province, in March. [Photo by He Haiyang/for China Daily]
China's recast strategy focuses on trading, pacts, alternatives, tech, imports, efficiency
Yu Cong, 28, a Beijing-based accountant, found it improbable that the energy crisis in Europe should spark heated debates among his older relatives in his home village, a less-developed area in Northwest China's Shaanxi province, a coal hub.
Local residents merely heard about insufficient supply of coal. Almost every home in the village has installed rooftop solar power systems, Yu said.
"Most of the villagers are retirees and track the Russia-Ukraine conflict news on TV. They are aware the energy crisis has affected local residents' daily lives in Europe. Now, they fear it could someday affect their own lives, given the short-term oil price spike earlier this year. But not everyone thinks that way. This results in debates," Yu said.
Inevitably, such debates have as talking points the turmoil in global energy trade and the need to ensure energy security in China amid the transition to a greener economy.
Both villagers and experts agree more efforts are needed to stabilize coal supply, diversify oil and gas import sources and increase energy reserves. Some even say it is time to speed up the establishment of a yuan-denominated energy trading system in order to ensure adequate power supply.
Countries including Germany agreed to reactivate coal power plants to increase electricity production, in order to compensate for declining gas imports due to the Russia-Ukraine conflict. Belgium reportedly is reconsidering an exit from nuclear power, while countries like Italy and the United Kingdom are accelerating new energy efforts.
Jing Chunmei, deputy director of scientific research and information at the China Center for International Economic Exchanges, said the Russia-Ukraine conflict will reshape the global energy market. While European countries are forced to seek alternatives to significantly reduce their dependence on Russian oil and gas, Russia also needs to develop a larger energy consumption market in developing economies.
"European countries will increase resource purchases from the Middle East, North America, Africa and Australia. The bidding for oil and gas resources in the world will become more intense," Jing said.
"Facing the significant impact that the Russia-Ukraine conflict will have on the global energy system, it is better that China, as a country with large energy demand, adjusts its energy strategies."
"Among the strategies, diversifying oil and gas import sources is particularly important. Efforts should be made to expand gas transmission capacity of cross-border pipelines, and further deepen cooperation in the gas sector between China and neighboring countries such as Turkmenistan, Uzbekistan and Russia."